Pre-birthday and Pre-order Giveaway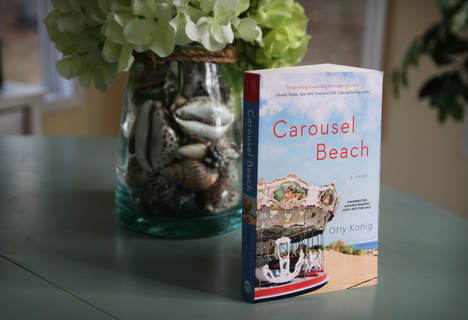 We're two months from the release of
Carousel Beach
and a month from my birthday (well the end of this month but who's really counting). I'd love if you helped me celebrate both birthdays!
Here's how ...
1) Pre-order a copy (paperback or ebook) of
Carousel Beach
. Pre-orders are extremely important for a book's success (
here's a good article explaining how that works
).
You can order online from any of the usual suspects:




Or you can ask your local bookstore to order Carousel Beach for you!
​
2) Email a proof of purchase (screen shot is fine) to my attention at contact@orlykonig.com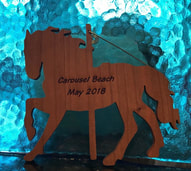 Now for the celebration part ...
Everyone who pre-orders during the month of March, will receive a signed bookplate and a horseshoe keychain (while supplies last). At the end of the month, I will pick 5 names to also receive a customized, hand-crafted wooden ornament, made for Carousel Beach by Jim Ireland,
Jim's Wood Studio
. Plus, one name for a grand-prize including the above, and a signed hardcover of
The Distance Home
.
AND!!!!!!
For each book pre-ordered, I will make a donation to the Alzheimer's Association, a cause with a special place in my heart and in the book.
Thank you for helping make
Carousel Beach
's and my birthdays awesome!
The promotion is for US and Canada only (sorry) and ends on March 31 at midnight EST.